Debi Irons, Founder/Proprietor/Catalyst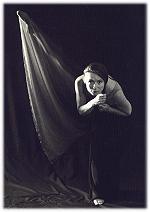 Debi Irons is a dancer/choreographer/educator with over 33 years in the contemporary  dance world. She  created a method of dance education called VARIANT in 1988 that fosters personal creativity and expression along with healthy technique and movement vocabulary.
Debi inspires self-motivation in life through dance, guiding each individual to aspire toward their own unique potential; teaching correct yet natural technique in variant dance forms for a broad foundation.
Debi is trained in modern, jazz, ballet, acrobatics, afro-Brazilian, street, tap, choreography, improvisation, and musical theatre dance. All are used in her teaching. She continues to study, collaborate and produce, challenging herself as an artist and human being. Resume available upon request.
Please contact Debi for more information on her classes
and performances.
artmoves13@gmail.com
Welcome to the Gazebo dances of The Bethel Art Fair & Moore Park Art Fair.