COTTAGE STREET CREATIVE EXCHANGE, INC.
How to Use the Donate Button to purchase Tickets and/or make a donation:
Please scroll down to find the yellow donate button just below GEM COLLECTION descriptions:
Our virtual show A NEW VIEW, with snipets old and new, many videos edited by André Rosa. Don't miss the last 13 minutes!
https://us02web.zoom.us/rec/share/7V8Ujrcd2JHQ7ZXgWalX2HEzM8jabi1KMyFibzhh6ab3uceNOL9W45DgV1hFBaim.VAkDySsKHD93nsTo Passcode: @Sq@6cjh
Eleanor's Closet Auction at  32auctions.com/csce2
November 7th - our unusual annual gala.  Thanks to the creativity and generosity of many - locally and in Brazil - we have a truly EVOLVED event planned for you, including pre-show options if you live locally, an online silent auction with 32auctions.com and a show that starts at 7PM from the comfort of your home or other favorite viewing spot.  If you like to do everything online, just use PayPal below!  Since this is our very first virtual gala, we anticipate plenty of questions.  Please don't hesitate to email debi@artmovesdance.com with even the slightest quandry.  We look forward to an exchange!
Here is Dolce Amici's Gala Menu!  25/pp, to be paid to Dolce Amici:  20%donated to CSCE!
Call Dolce Amici at 207-743-3900 to reserve a dine in or take out time.
Primo:    Brie baked with nuts and caramel, served with crostini.
Secondo:  Harvest Salad
Stuffed pork loin with mashed potatoes
Dolce:  Tiramisu
Does not include drinks, tip or tax.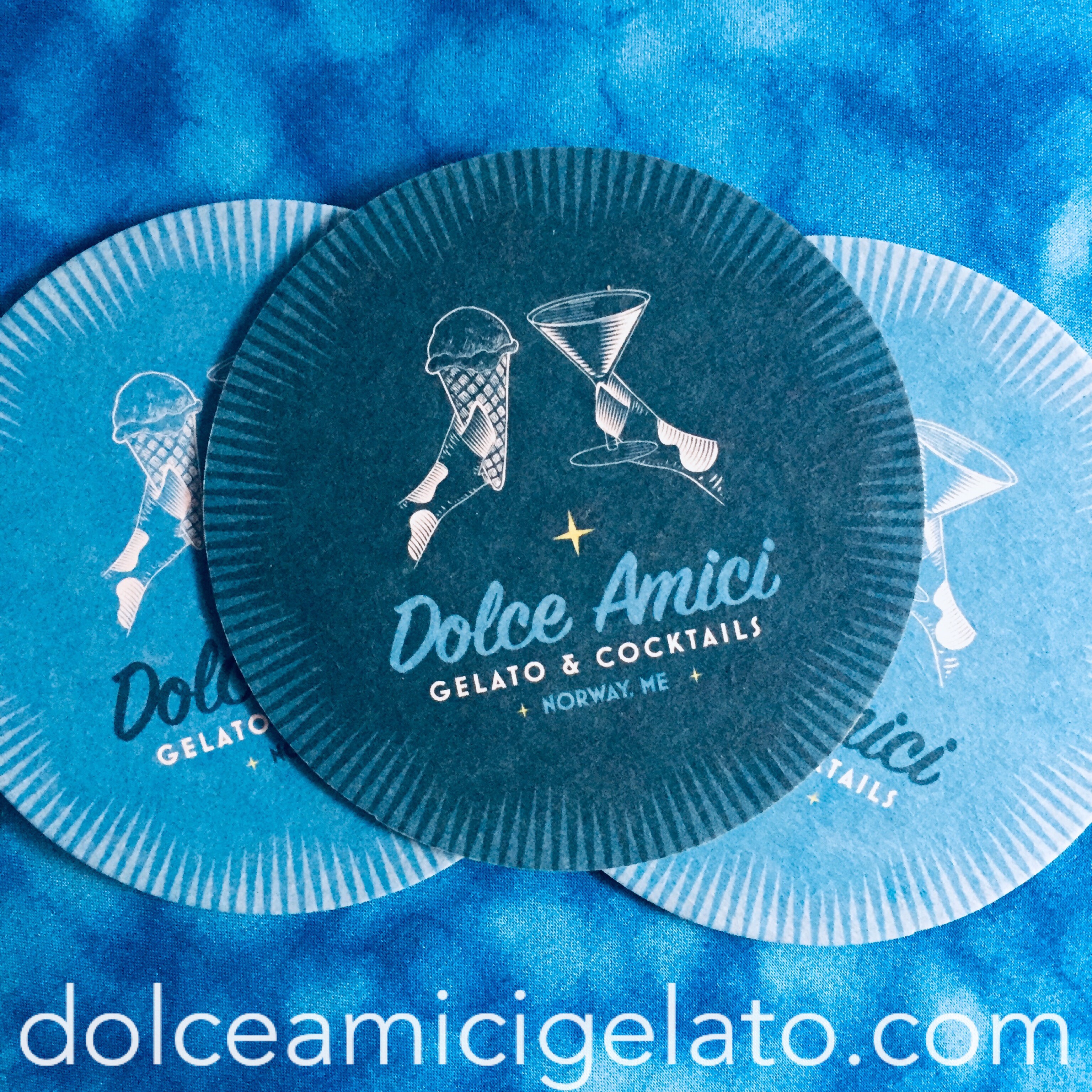 Kezarstone Catering's Gala Menu:
Baked Brie with fig jam and roasted nuts with crostini
Baked dates stuffed with goat cheese and wrapped with prosciutto
Apple Gorgonzola tartlets
Honeyed peach ricotta canapés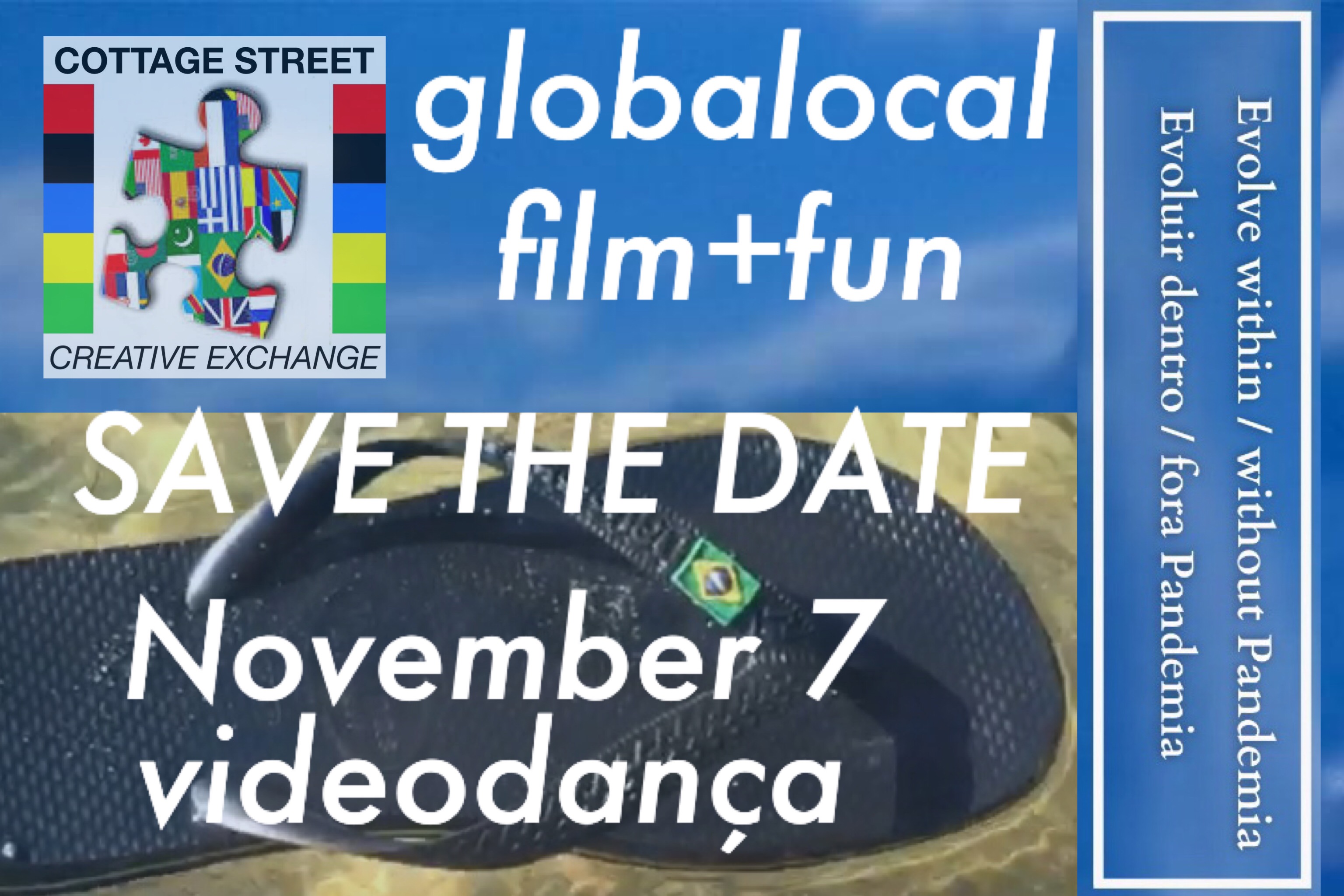 Up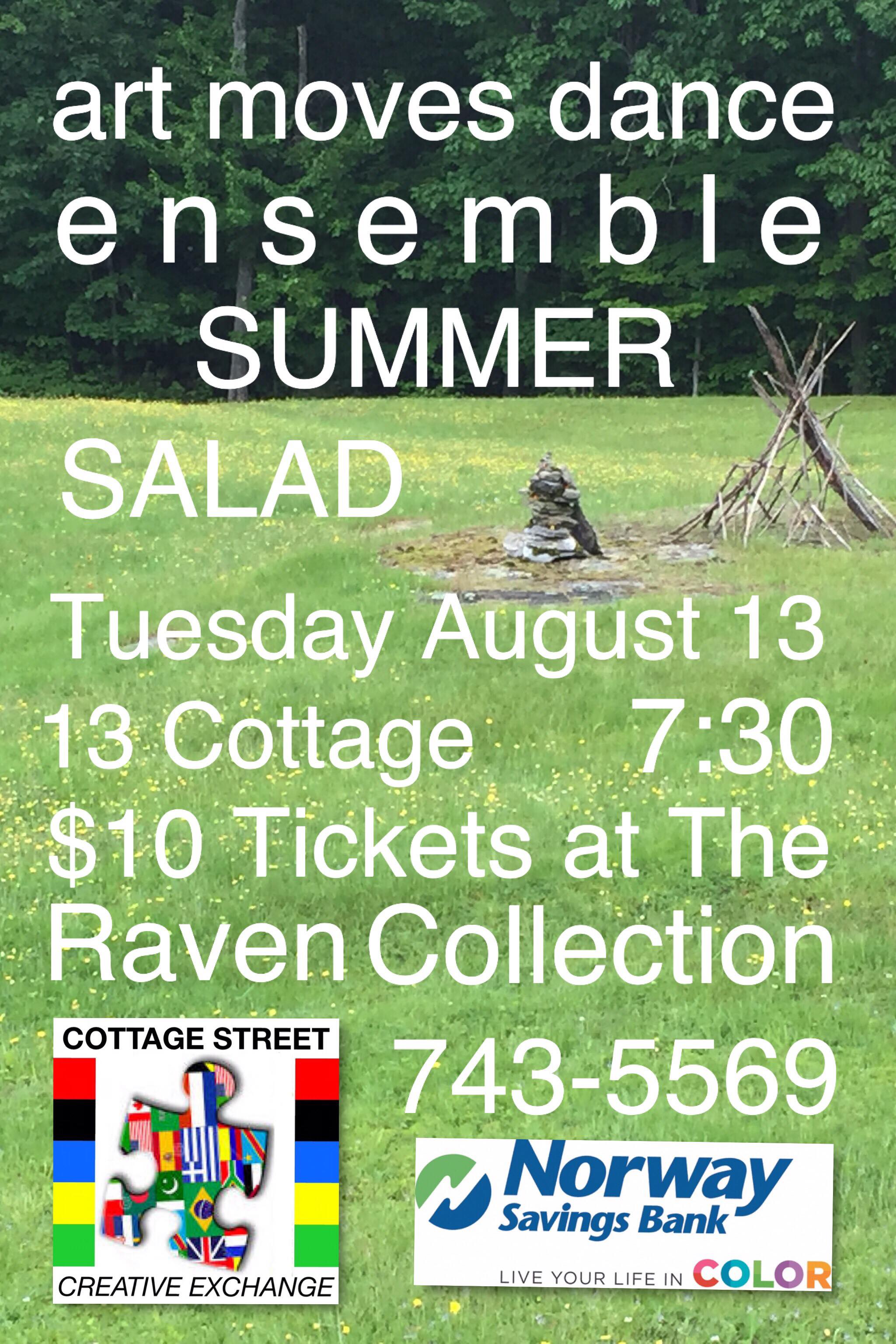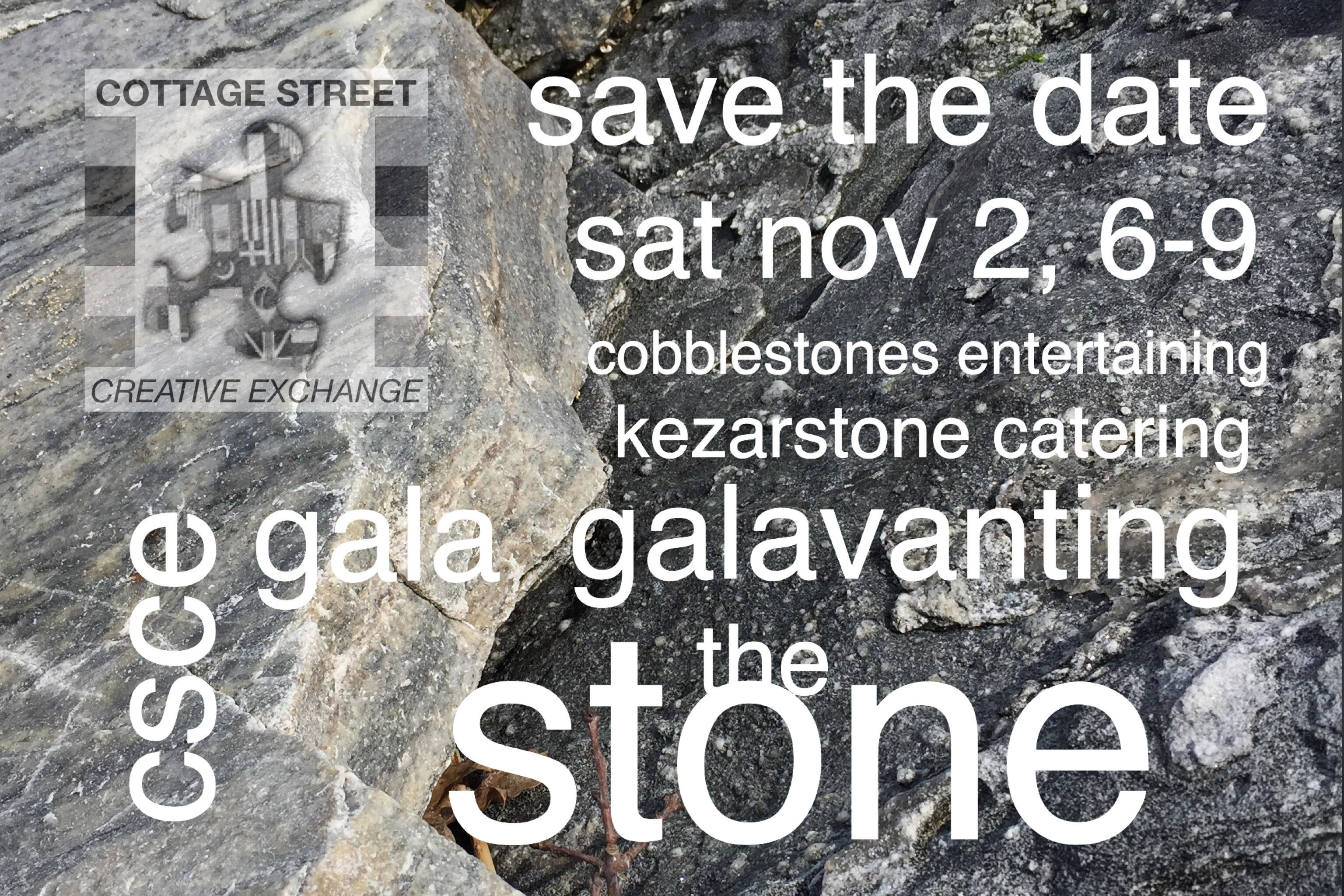 PAST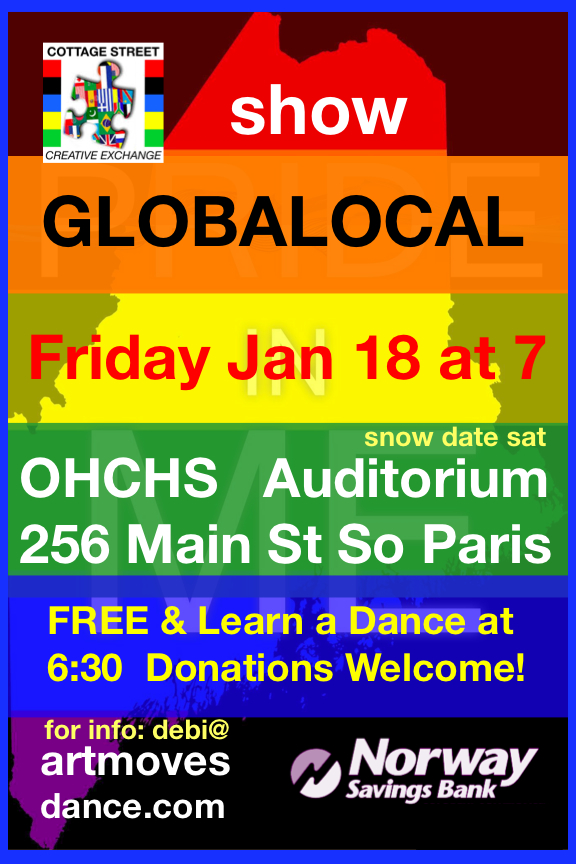 GDUFRN & Art Moves Dance Ensemble in front of Nikki Millonzi's mural at Fare Share June, 2017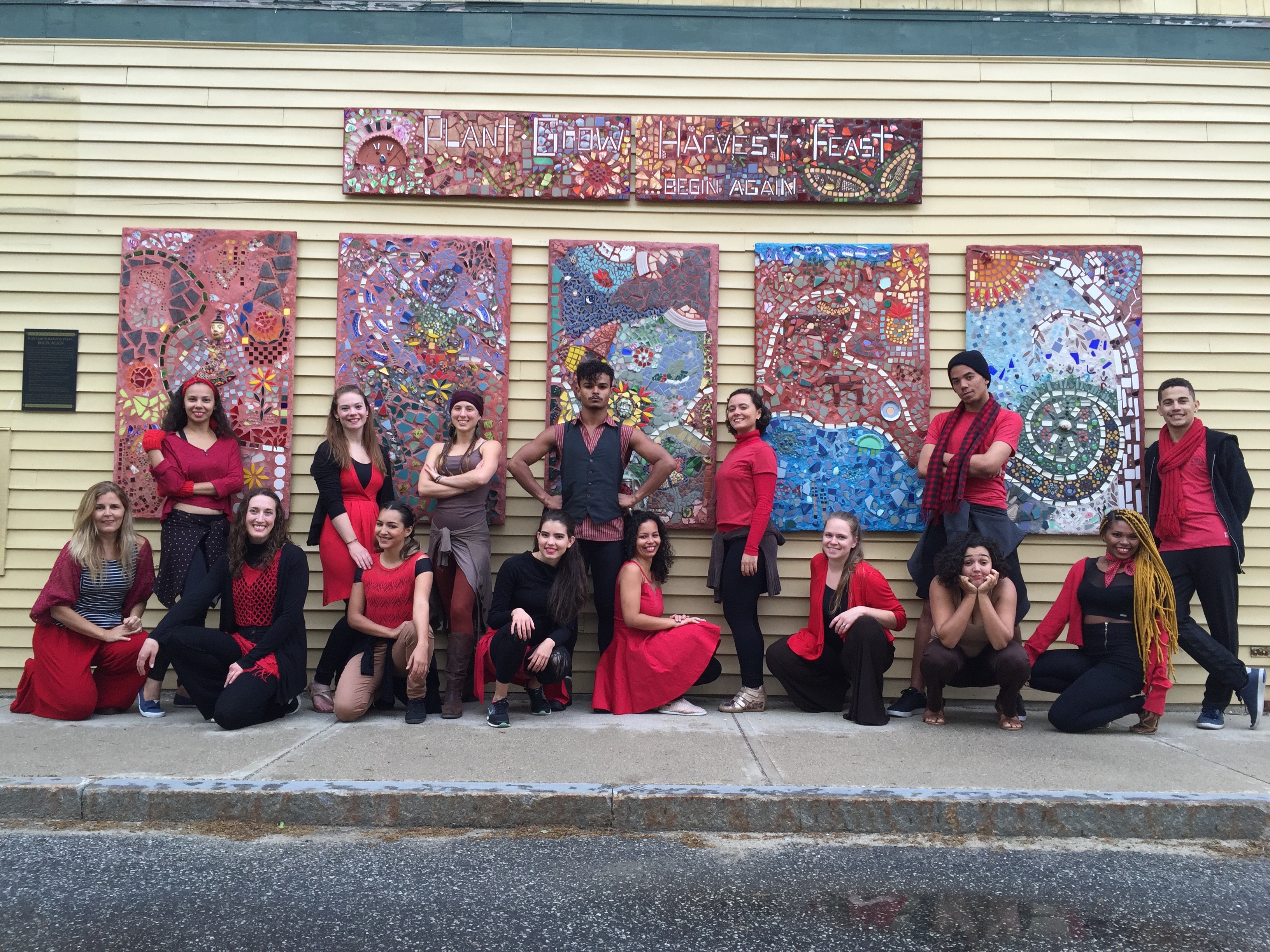 FALL 2018 GALA: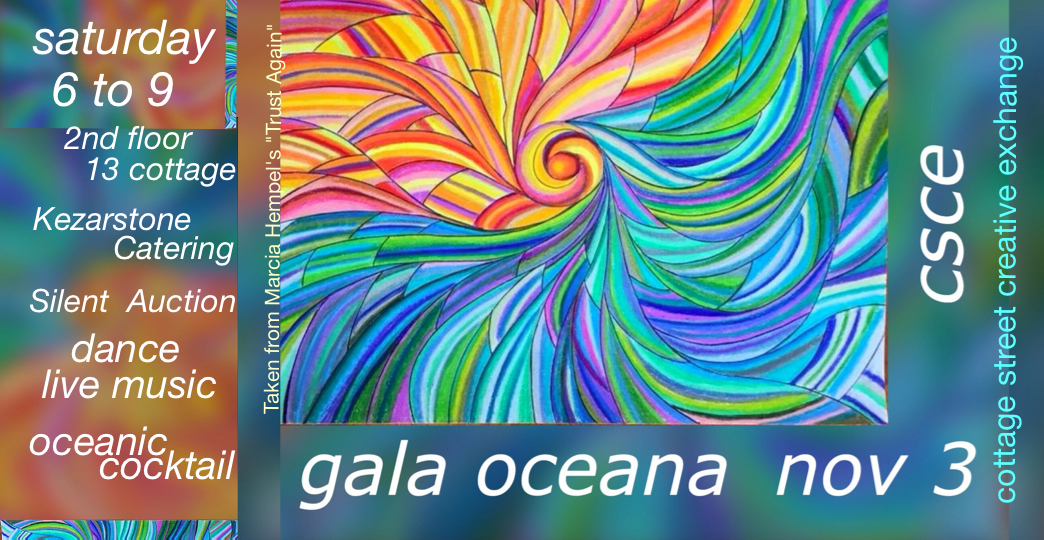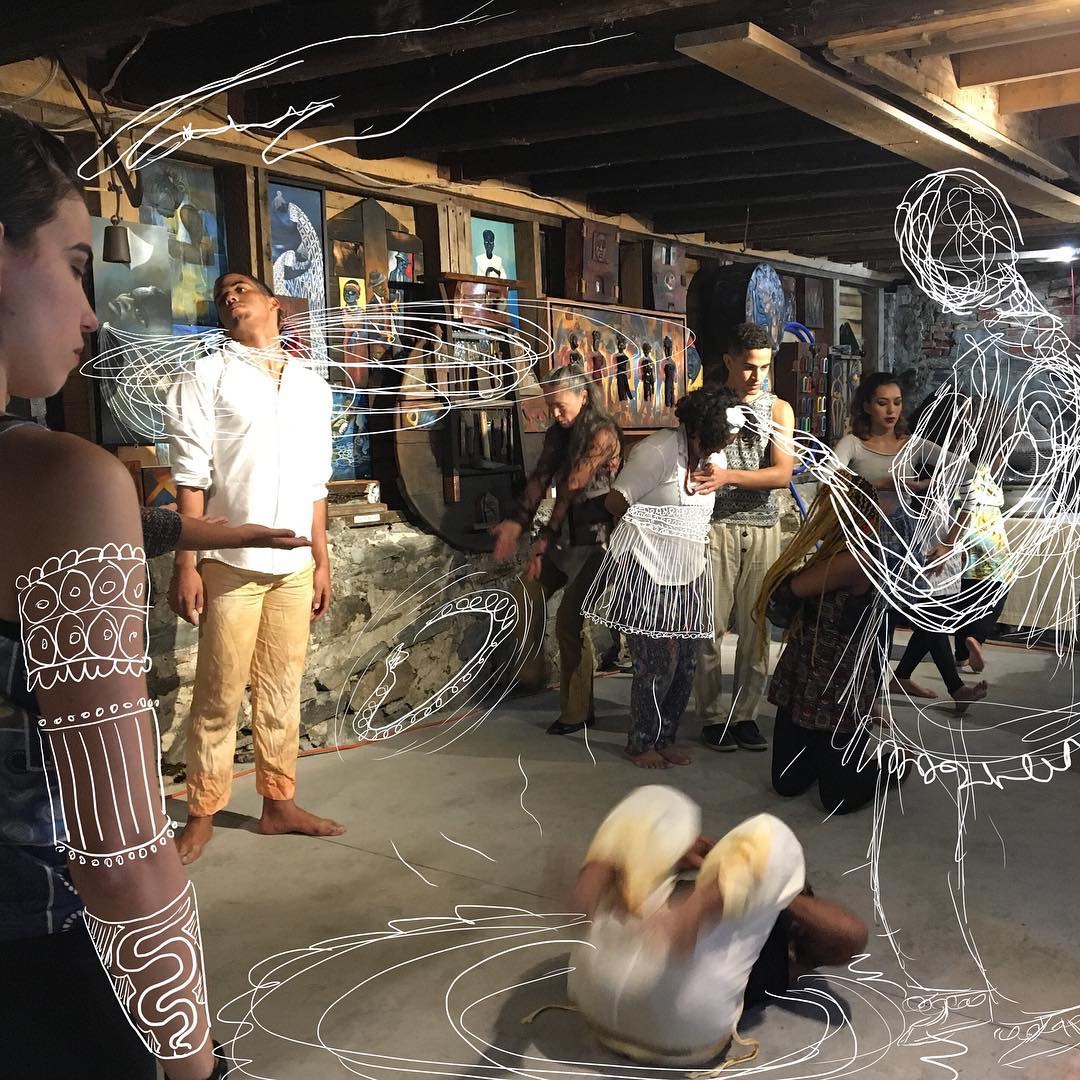 Federal University of Rio Grande do Norte Grupo de Dança from Natal, RN, Brazil photo and art Daniel Minter
during a performance in Portland, Maine in May, 2017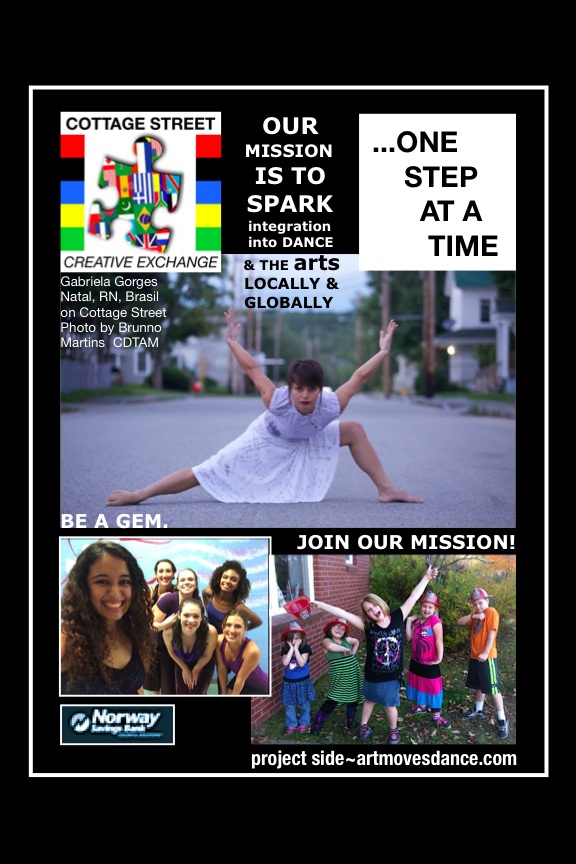 a non-profit with a GLOBALOCAL focus.   Our name reflects a deep commitment to our neighbors, along with a passion for a broader exchange of cultures.
The mission of Cottage Street Creative Exchange is to spark integration into dance and the arts, locally and globally....one step at a time.
President - Darlene Gray
Vice-President - Amanda Daniels
Secretary - Deborah Irons
Treasurer - Mickie Shibles
Directors Oen Kennedy and Shellie Léger
Many thanks to original directors Jared Cash, Dr. Jill Gabrielsen, and Hedy Kummer for
creating and launching such a visionary and practical mission statement.
C.S. Creative Exchange is happening every day because of you.
JOIN OUR  GEM COLLECTIONS!
inspired by Perham's at Trap Corner where Troupe dancers would stop while on "Tour"
Many thanks to the generous sustaining support of our
Corporate Emerald Sponsor
Please ask about corporate benefits!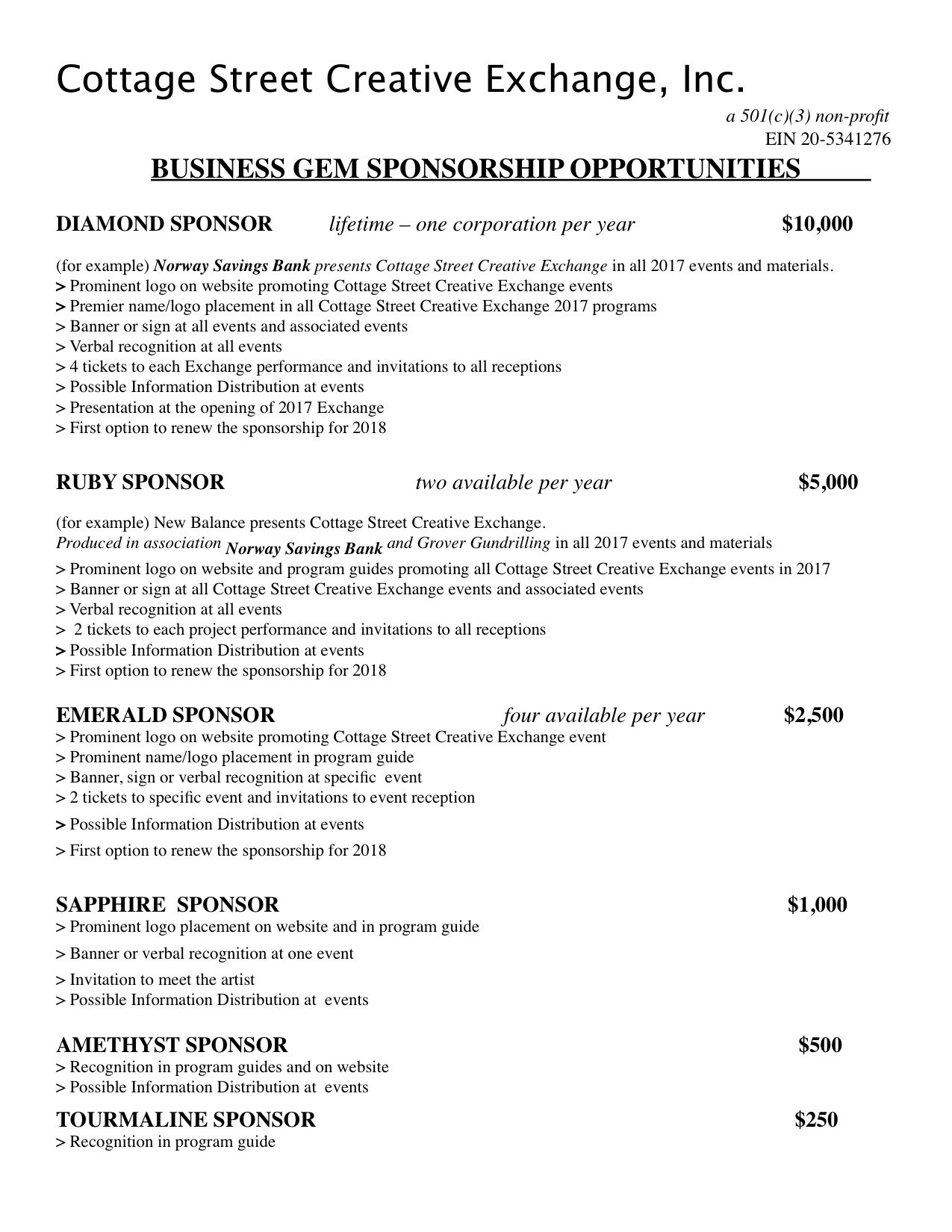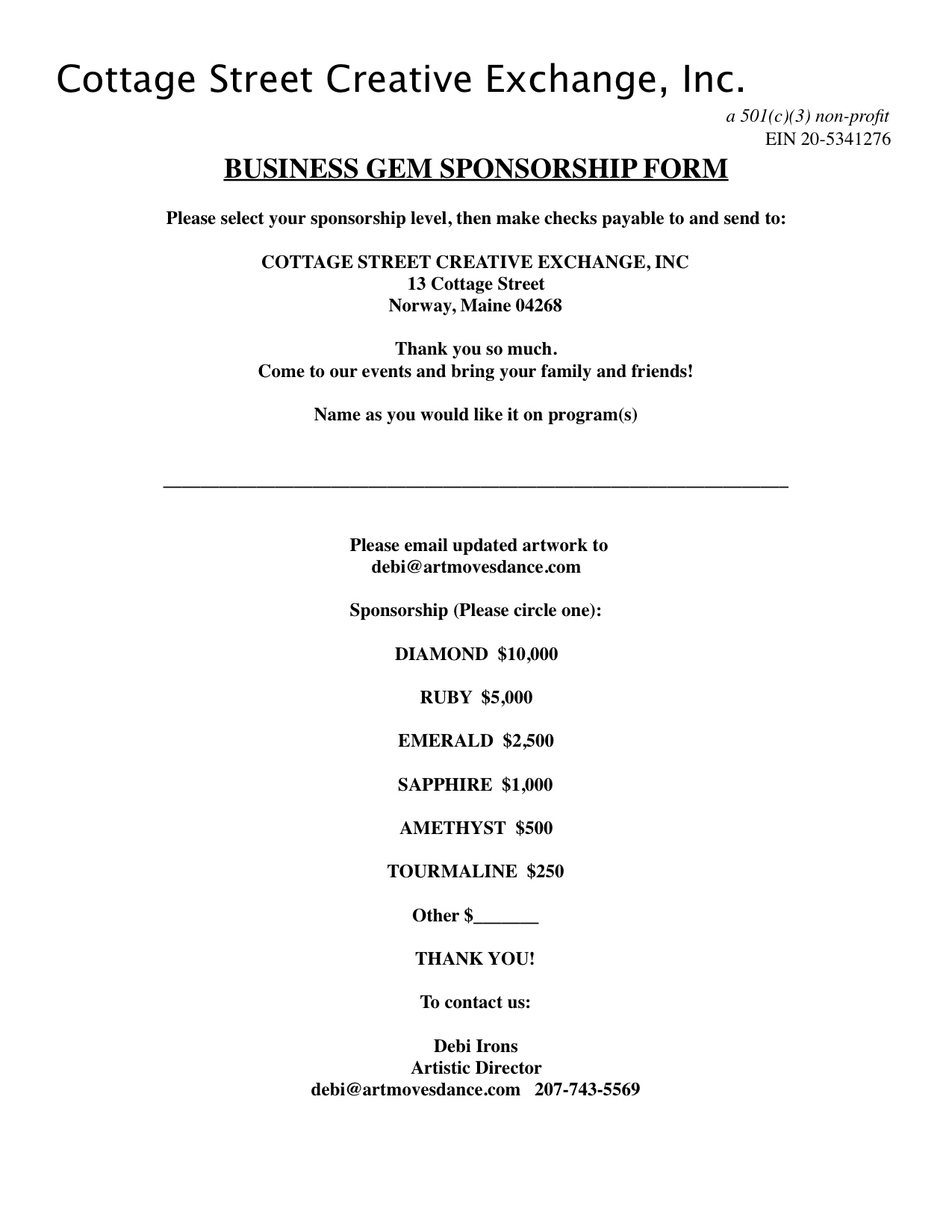 Our Collaborators:     Casco Bay Movers     Collective Motion
The Moving Company    Expansion Arts        The Eddy School
We value our priceless
PRIVATE GEM COLLECTION
MICA - 49
Classic Car Services/Heidi and Chris Charlton  Donnabeth Davis   Mary Lindstrom
Amy and Ryder Scott   Gina Stoll   Lesley Hoye   Cynthia Zucherro
QUARTZ 50 - 99
Susan Batchelder Ellen and Gene Benner Kirsten and Dave Brownell
Liz Cook and Lourdes Rubio   Matt and Emily Delamater  Tammy and Michael Dignan
Brenda Birney   Darlene and Ernie Gray/Raven Collection    Laura Gouin and Eric Belcher
Shellie Leger & Steve Mare   Nancy McClean  Creaser Jewelers Deb and Fran Piccirillo
Joanna Reese/Food for Thought Bon & Linus Story Peg Perham Gil and Peg Turner
Forrest and Cindy Tinsley Jeff Decareau Deb Webster
TOURMALINE 100 - 199
Mary Ann Brown Bruce & Shannon May Nancy Perham The Ballroom/Nan Brett
Lisa and Chris Miller   Foster and Mickie Shibles Western Maine Steel
AMETHYST 200 - 349
Marjorie Crosby          Paula Perham and Dana Morgan/RH Contracting
Brian and Shelly Shibles   Lois Strauss
SAPPHIRE   350 - 499
Lisa Latno and John Foster
EMERALD  500 - 749
RUBY 750 - 999
The Estate of Norm & Dot Cyr
Douglas A, Perham
DIAMOND
1000+
CORPORATE GEM COLLECTION
10,000
DIAMOND
RUBY  5,000
EMERALD  2,500
SAPPHIRE  1000
AMETHYST 500
TOURMALINE
250
To join, simply send a check payable to COTTAGE STREET CREATIVE EXCHANGE, INC.
13 Cottage St   Norway, ME 04268
A publicly supported 501(c)(3) non-profit corporation.
Let us know how you would like to be listed here and on show/event programs!
OR, DONATE RIGHT HERE, RIGHT NOW VIA PAYPAL!