Events to spark integration into dance and the arts, locally and globally...one step at a time
Thanks so much for making this a magical evening.  The words "Spiritual" and "Utopic" were used to describe our first summertime affair.  Of course, "Who made this?! This is delicious!" was the most-exclaimed phrase.
That would be Hedy, Jill and Mickie - our gourmet directors!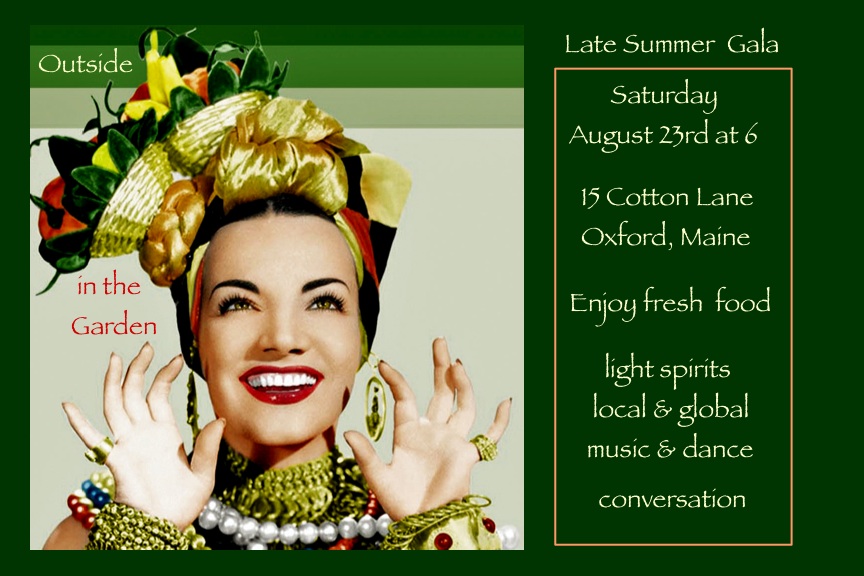 GLOBALOCALISTOS
HISTORIA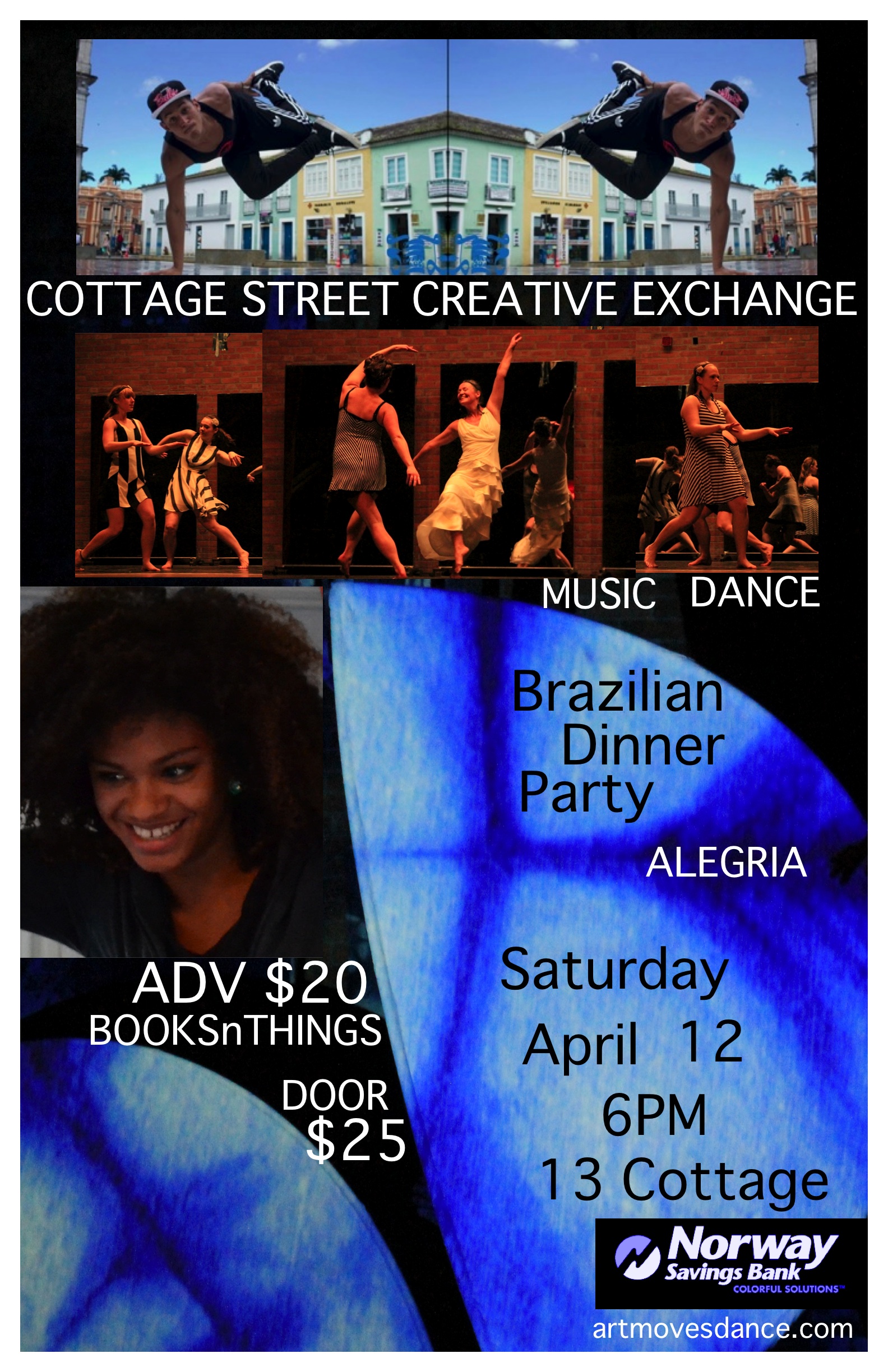 Chamando Dancarinos e Dancarinas do UFBA Escola de Danca, FUNCEB e Salvador, Bahia, Brasil em Geral!
THANK YOU FOR A SMASHING GATSBY GALA NOV 2ND!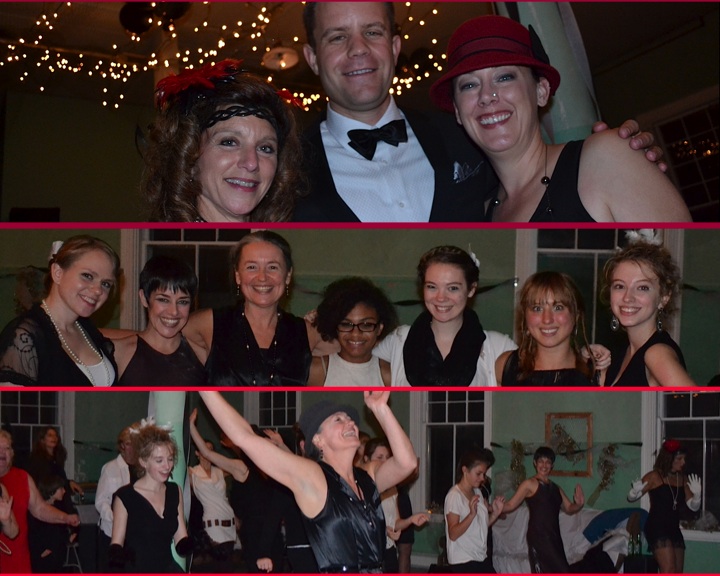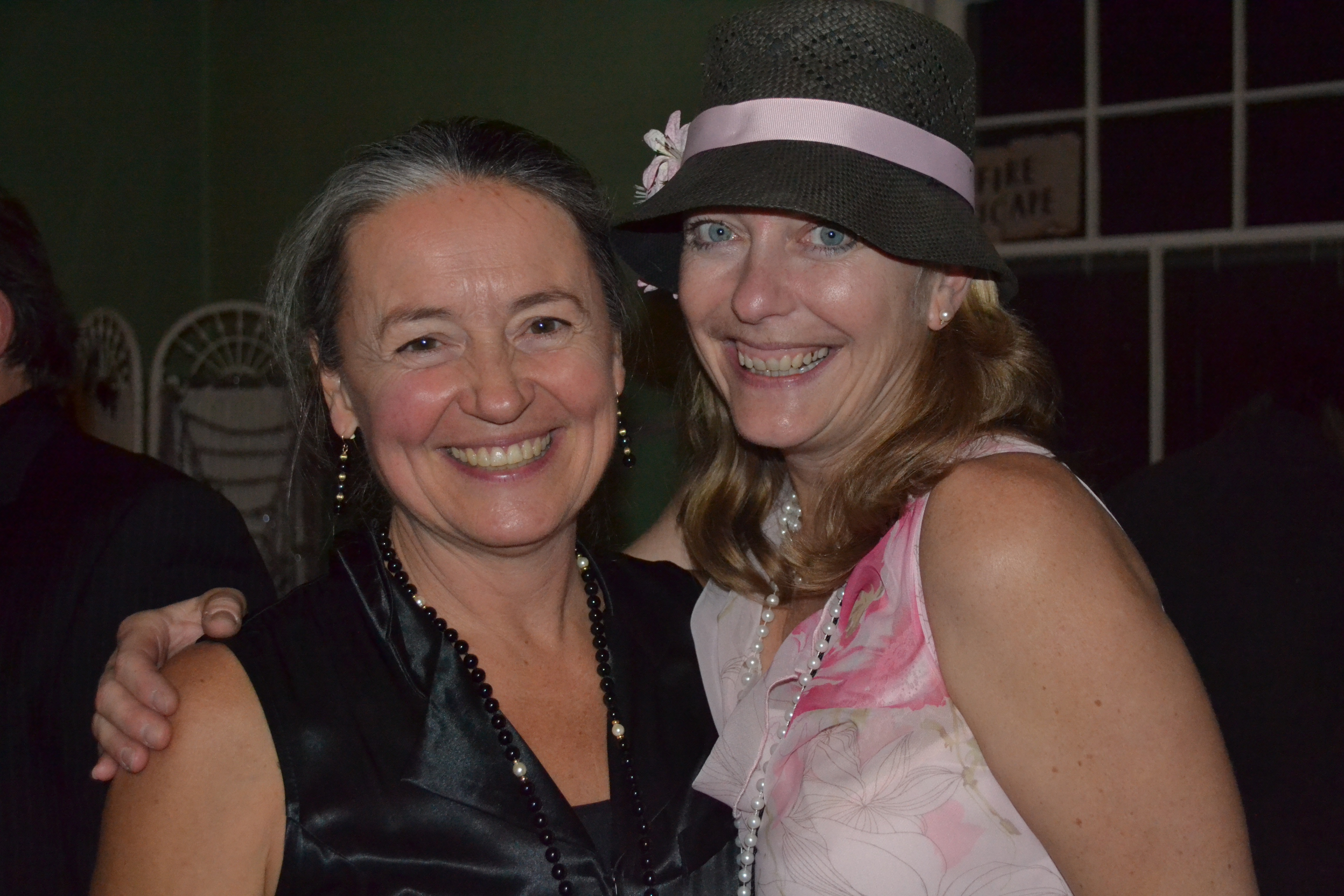 Artistic Director, Debi Irons and Exchange Treasurer, Hedy Kummer
GERSHWIN PROJECT TUESDAY, JANUARY 14TH, 2013                               PRESENTED BY MAHOOSUC ARTS COUNCIL
FRANCO-JAZZ KITCHEN PARTY AT F.A.B. MARCH 1ST                                           FRANCO-AMERICAN & BATES