VARIANT Dance in Schools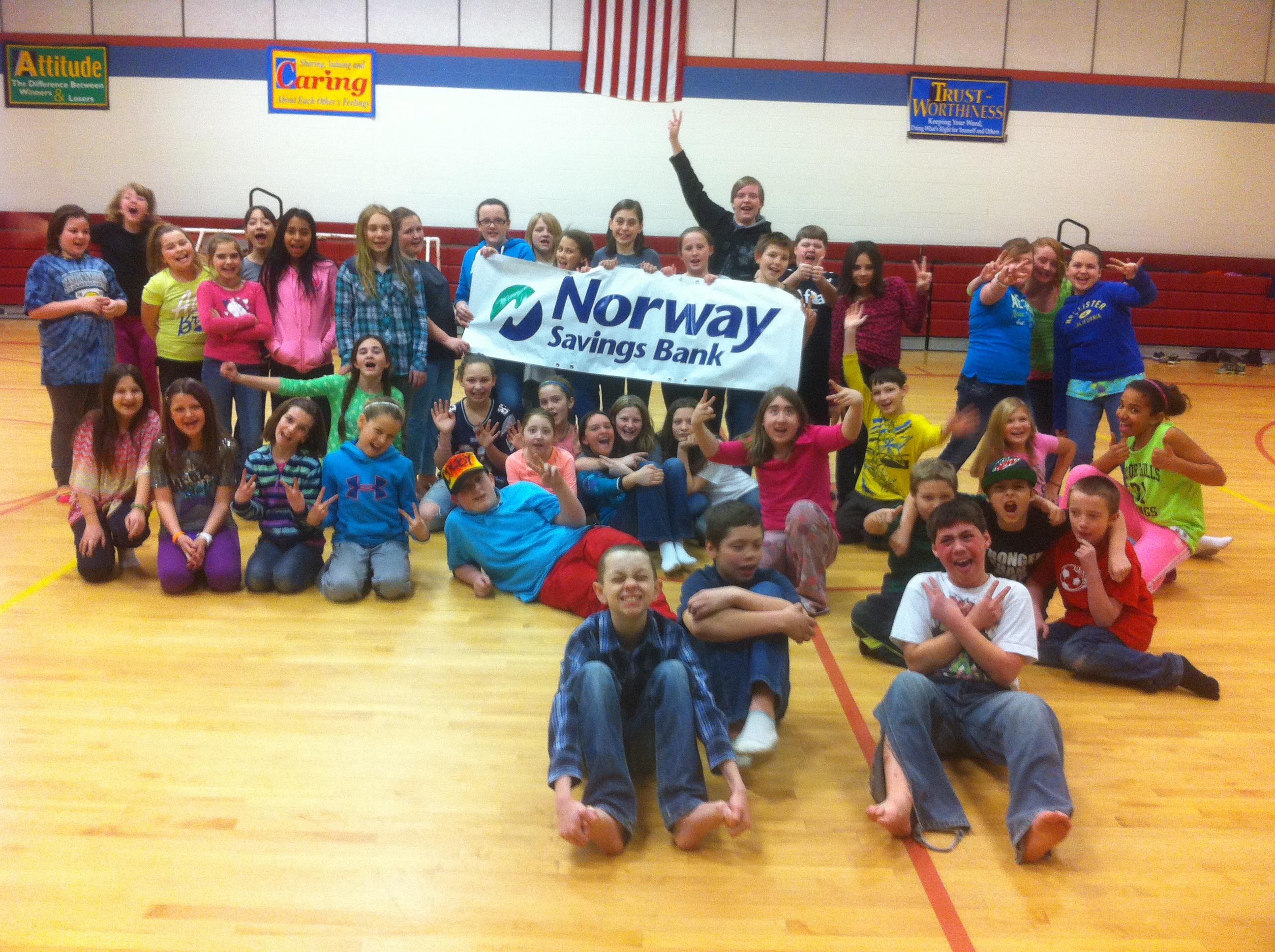 Above:  Paris Elementary Recess Dancers thanking sponsor Norway Savings Bank
Below:  Debi Irons with students sponsored by Heartwood Theater Company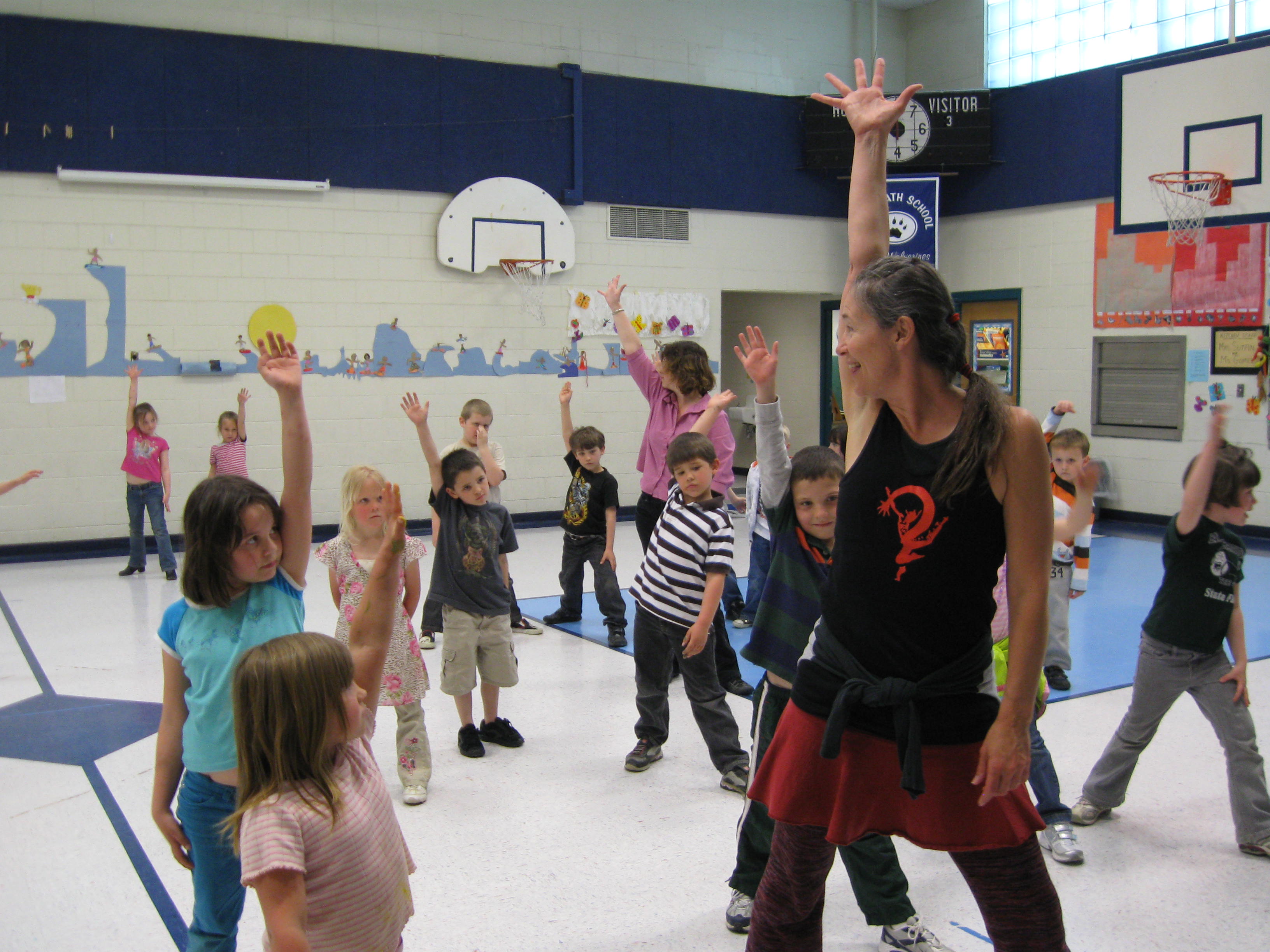 Art Moves into the Schools began in 1999 when L/A Arts wanted a dance teacher for Auburn Middle School. A senior and a junior from Art Moves taught there and the residency was a huge success. Now hundreds of school kids have been exposed to variant dance with Art Moves dancers via L/A Arts, Heartwood Theater Company, Mahoosuc Arts, numerous school districts around the state of Maine, their teachers, administrators, staff, tenacious parents and motivated students. In 2010 a generous grant from the Davis Family Foundation supported by sustaining sponsor Norway Savings Bank allowed us to do several residencies in Oxford Hills schools once again.
DANCE IS A VITAL PART OF A COMPLETE EDUCATION!
"When I go into the schools I am always amazed at how fast the kids learn the steps. It's as though the music and space opens them up to receive information at an accelerated pace. The joy on their faces and the delight and amazement of their teachers and administrators is such a gift. It seems like magic, but it's really just collaboration at its best: thoughtful organization and intent between the schools and their presenters - two great examples being Jen Ryan at L/A Arts and Vicki Rackliffe of Mahoosuc Arts. They think of everything and keep everyone comfortable and enthusiastic during the process. For myself as a visiting artist, this gives me the foundation on which I can dance with the students and improvise to accommodate their direction." - Debi
A 5th grade girl from Auburn: "Can you come here every day for the rest of my life?!"
Partial list of Residencies: Waterford, Norway, Oxford, West Paris, Auburn. Otisfield, Lewiston, Paris, Bethel, Harrison, Damariscotta
Programs: 10 week residencies with one adult - middle and high school or 2 teens – elementary school weekly one hour classes with show at the end of 10 weeks.
One day workshop
Half day workshop/show
During-school and/or evening show